NSW schools have introduced the term 'Grandfriends' but Queensland schools will not adopt the policy.
Former QLD school principal calls out 'woke' Grandfriend day trend in NSW
A former school principal has slammed the NSW Education Minister for claiming the term 'grandparents' was inappropriate and has issued a warning to Queensland Education.
A former Queensland high school principal has slammed a News South Wales school trend to re-term grandparents as "grandfriends".
Former principal at Oakey State High and Charleville State High Tracy Tully, who is now secretary of the Teachers' Professional Association of Queensland, said the NSW decision was "madness" and sent a missive to Queensland Education "leave our grandparents alone".
Ms Tully said many NSW schools were celebrating "Grandfriend Day" instead of "Grandparents' Day" and said the policy was "woke", "ridiculous" and "crazy".
She warned Queensland schools not to adopt a similar policy and said schools had no right to change the age-old term "grandparents" to "grand friends".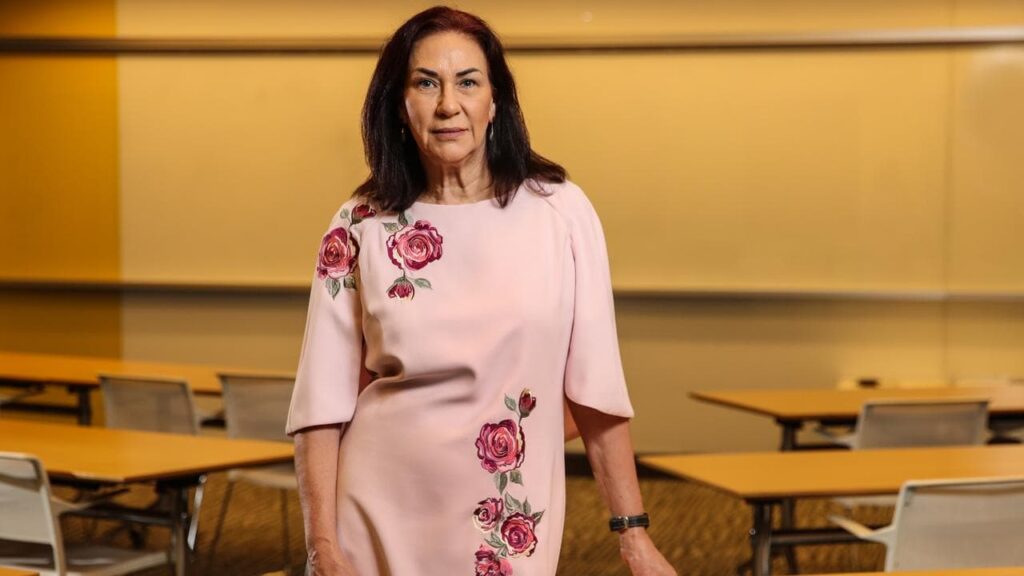 Former Queensland high school teacher and now Secretary of the Teachers, Professional Association Queensland, Tracy Tully. Picture: Zak Simmonds
Ms Tully was speaking out after NSW Education Minister Sarah Mitchell's said the term "grandparents" was inappropriate because it did not "support those children without grandparents".
"Based on what evidence?" Ms Tully said.
"This is just another outrageous woke idea.
"Schools, unions and politicians have no right or obligation to buy into the current 'woke madness' we're seeing in NSW.
"This is discrimination at the highest level, by downgrading grandparents' identity and in effect making the term vanish from our vocabulary.
"The NSW education Minister, Sarah Mitchell should be ashamed of herself, denying grandparents their rights as parents and grandparents, when her government knows grandparents are in a minority and have no voice.
"Schools, politicians and unions have no right to decimate an institution that is deeply embedded in Australian tradition, they should be ashamed with themselves."
Ms Tully said changing the term grandparents was exclusion and called on the Queensland government to protect the family entity.
A Department of Education spokesman said the department had not issued and is not considering issuing, any guidelines regarding the use of the term "grandparents" in Queensland state schools.
In New South Wales this week, founder of the National Grandparent Movement in Australia Ian Barnett said grandparents were feeling insulted and downgraded by the "woke" push to hold "Grandfriends Days" instead of Grandparent Days.
"The woke phrase in no way captures who grandparents are," he said.